Your Alpha Tekniko service team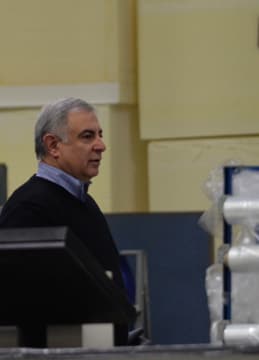 Owner/President/Technical Director
ted@alphatekniko.com

After enjoying successful careers as a management consultant, university faculty member, laboratory director and turnaround expert, Ted decided to start a new chapter in his business life during the Great Recession of 2008. Despite, or perhaps because of this impeccable timing, Alpha Tekniko has experienced continued growth and customer loyalty through the "customer first" philosophy that permeates the company. Ted has made it his personal mission to eradicate facility-acquired pressure injuries, and is a patent holder for a revolutionary product designed to help achieve that goal. He earned an MBA from Northwestern University and a BA in Chemistry from Chicago's DePaul University. In his spare time, Ted is an avid club race car driver, trail biker and tree hugger.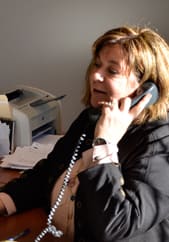 Owner/Vice President of Operations
tia@alphatekniko.com

Like an air traffic controller, Tia manages the work of multiple departments and makes sure everything runs smoothly. In charge of total company operations, her daily roles might include human resources, logistics, supply chain and more – and are never the same from one day to the next. A business graduate of Illinois State University, Tia's background includes management experience at Arthur Andersen (now Accenture) and Mass Mutual. She and Ted are the proud parents of two successful young professionals. With very little "spare" time, Tia enjoys spending time with her family, traveling the world and interior decorating.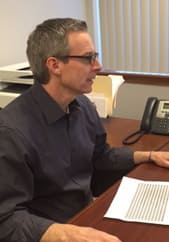 The proud father of two young daughters, and an ex-golfer as a result, Mike has more than 25 years of financial and management experience in both corporate and entrepreneurial settings. He worked with Alpha Tekniko as a financial consultant since its founding, and joined the company full time in 2016. Mike is a graduate of Franklin Pierce University in New Hampshire, and is a member of the American Institute of Certified Public Accountants and the Illinois CPA Society.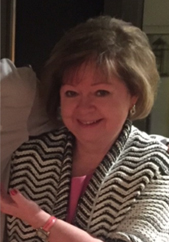 Having marketed a widely diverse group of consumer and B2B products during her career, including gourmet meats and cardboard boxes, Susan is happy to be out of the constraints of corporate life and into the challenges of real life, i.e. seeing the growth of a small business up close and personal. Her favorite memory of Alpha Tekniko (so far) is learning to run the bag-making machine during an all-hands-on-deck fulfillment project caused by a customer's emergency. With an MBA from Xavier University and a degree in journalism from Ohio University, she wishes she had worked harder on maintaining her conversational Spanish skills.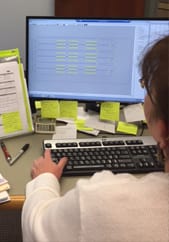 Technical Services Manager
lisa@alphatekniko.com

Lisa's precision and creativity in product design is probably a byproduct of her formal education as a musician. A graduate of Monmouth College in Monmouth, Illinois, Lisa still occasionally plays the flute and guitar when she's not sewing, crafting, cooking, baking, or dog-sitting for Huck, the Canine Garbage Disposal. Her duties at Alpha Tekniko include programming our CNC foam and fabric cutting equipment, and creating detailed bills of material for customer prototypes. She has worked with Ted for more than 14 years in two separate businesses, but still refuses to ride in a car with him.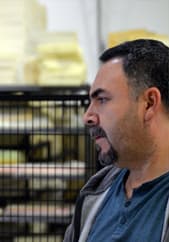 Plant Manager
felix@alphatekniko.com

Felix has started wearing foam-colored clothing in our plant, as protective coloration against the parade of office people who are constantly looking for his expertise. Although he can run every piece of equipment used in our manufacturing operation, we suspect he's up on that lift sometimes just to escape all the questions. He is an invaluable part of our R & D efforts, and often the most pragmatic voice in how to put together a new product or handle an engineering change.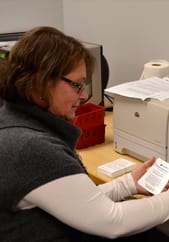 Customer Service Coordinator
denise@alphatekniko.com

With her cheerful demeanor and persistence in handling service or delivery issues, Denise is someone you want on your side in customer care. Her experience includes extensive work in preparing and qualifying for ISO certifications, as well as numerous other administrative and organizational skills. The mother of three grown sons and happy grandmother of Charlie, Denise somehow finds time to be active in several community groups. An avid camper and lover of travel, she is also a dedicated NASCAR fan and is the only staff member qualified to discuss auto racing with Ted.