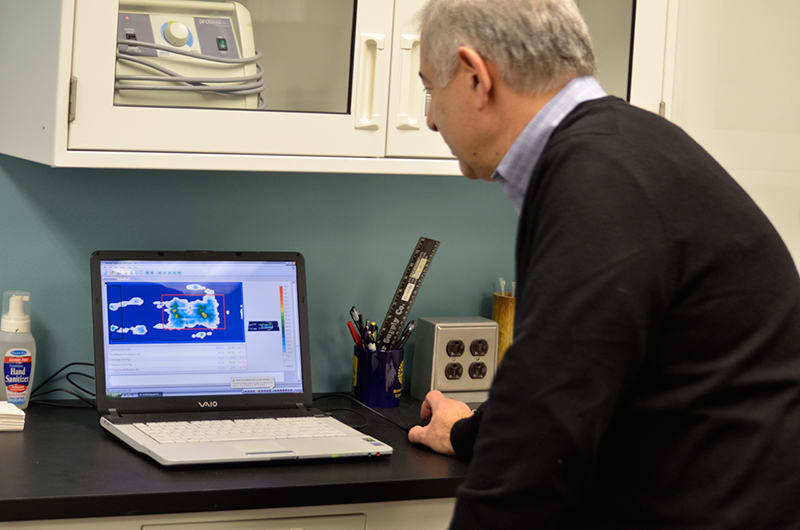 Medical mattresses, cushions and pads, designed and built to your specifications
DME product development is more challenging than ever, given the complications and uncertainties of today's healthcare market. When you look for a contract manufacturer, choose a partner whose R & D, production, regulatory and end user expertise will give your product the best possible chance for success. Choose Alpha Tekniko.
Expect more than a production line
A contract manufacturing project starts with a dialogue between you and your supplier. We specialize in listening, learning, understanding your end users and solving problems – in design, materials, production and functionality.
Creativity and innovation
Alpha Tekniko works with your existing product specs, or will design a custom product to suit your needs. As a designer of patented medical products, our R & D team is inspired and effective in product innovation.
First, patient comfort and protection
Medical bed, transport stretcher, surgical table or wheelchair manufacturer? Look to us for field-tested designs for all classes of DME, including hard-to-fit step deck beds and posture-enhancing chairs for immobilized patients. Patient safety, comfort and protection drive every healthcare design project at Alpha Tekniko.
Interested in re-shoring, or meeting the requirements of a customer with a "Buy American" policy? All products are manufactured using state of the art processes and materials, in Alpha Tekniko's modern, 55,000 sq. ft. plant in Lake Zurich, Illinois.
Meet regulatory requirements
Alpha Tekniko works with you to assure that your products meet all relevant FDA, ISO, OSHA, safety, environmental and other performance standards.
New ISO standard in development for "Assistive products for tissue integrity when lying down."
A committee member and subject matter expert, CEO Ted Lazakis will attend a meeting of the ISO-TC173 WG11 group in London this fall.  The committee will review a final draft of the new standard, ISO 20342-1, ahead of its anticipated release in 2019.