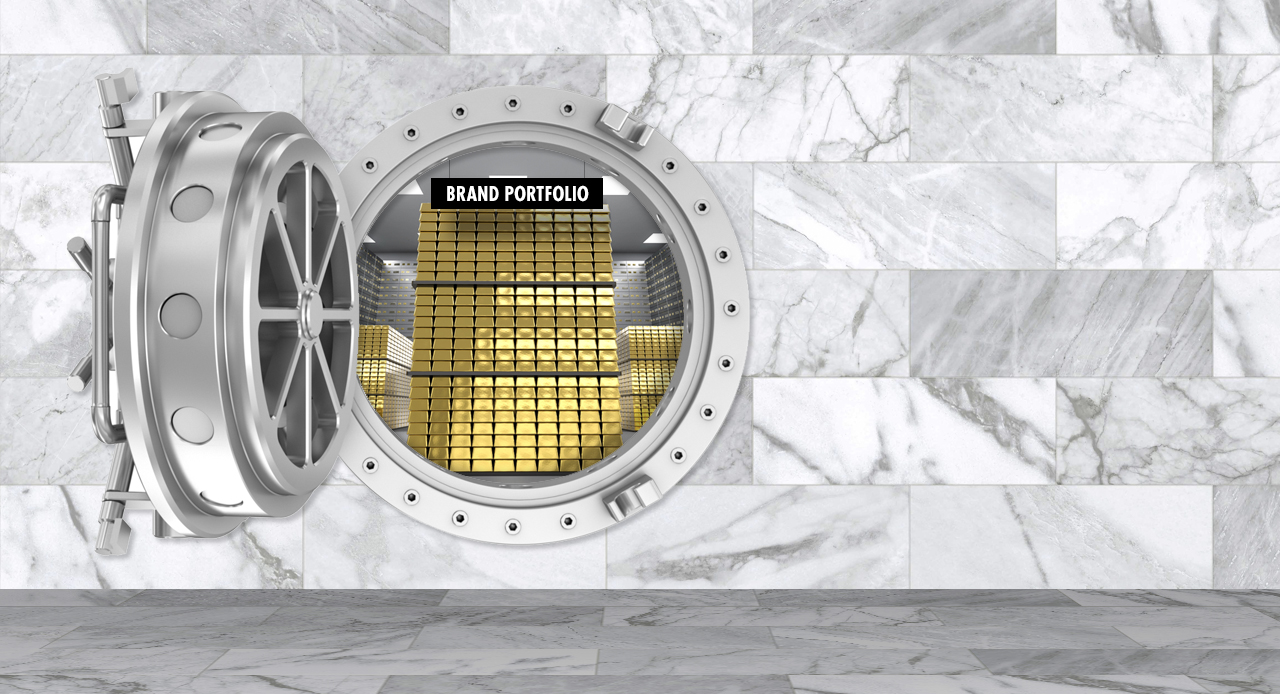 Why trust us with your brand?
What drives us?
First and foremost, you do. Alpha Tekniko's clients trust us to design and produce innovative, effective healthcare support surfaces.
They express that trust in repeat business; our typical customer relationship is long-standing, steadily growing, and built around a product line that stays relevant to market needs.
Look for understanding
Product development and manufacturing for healthcare require more than just a production facility. To truly serve healthcare clients, the manufacturer must understand not only the how of product design, but the why.
Alpha Tekniko never stops studying the why's, and has successfully developed healthcare products for a broadly diverse group of customers and end user applications.
Look for commitment
Our focus on healthcare started when the company's owner/CEO realized that existing medical mattress designs were not working hard enough for patients or caregivers.
Alpha Tekniko began manufacturing highly specialized support surfaces in 2008, for a wide range of durable medical equipment. Our first customers were medical OEMs and healthcare distributors, and most of them are still with us today.
Look for shared values
Our overriding concern – our mission, if you will – is to create support surfaces that help to prevent pressure injuries in patients.
By eliminating even one potential pressure injury, a facility can save upwards of $40,000 a year in unreimbursed care costs. That's a powerful motivator for the end user, the surface vendor – and for Alpha Tekniko. Alpha engineers products that address all the external factors that can cause or aggravate pressure injuries: pressure, shear, friction, temperature, moisture, and patient immobility.
Look for industry credentials
As an active participant for more than a decade in the National Pressure Ulcer Advisory Panel (NPUAP) and its Support Surfaces Standards Initiative (S3I), Alpha Tekniko stays current with material, design and therapy recommendations that affect our customers and their product lines.
Alpha Tekniko's owner/CEO sits on a subcommittee for the International Standards Organization (ISO) whose current task is to define safety standards, acceptable claims and acceptable performance testing methodologies for medical support surfaces. The committee's work will next manifest itself in ISO 20342, a new global regulation due to be released in 2019.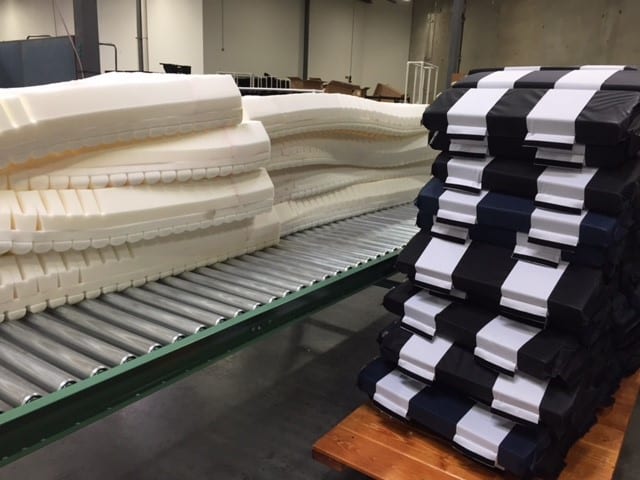 Adaptive flotation surfaces under construction for a private label customer.

Look for confidentiality and intellectual property protection
Like the hidden wizard who stayed behind the curtain as he worked his magic, Alpha Tekniko works anonymously to develop private label products for some of today's largest and most innovative DME companies.
We don't sell our own branded products that compete with our customers, and don't publicize any customer names without explicit permission. Non-disclosure agreements are sacred to us. One of the industry's best-kept secrets, Alpha's growth has come primarily from long-term relationships and satisfied customer recommendations. We're one of the few remaining independent healthcare surface manufacturers with the scale to handle larger and more complex projects.
Look for continuous improvement
As part of our dedication to continuous improvement, we're making continuous investments (over $1 million within the last two years) –
in the newest CNC fabricating equipment, testing devices, technology, physical plant, training, and service development, all aimed at fitting us seamlessly into our customers' supply chains.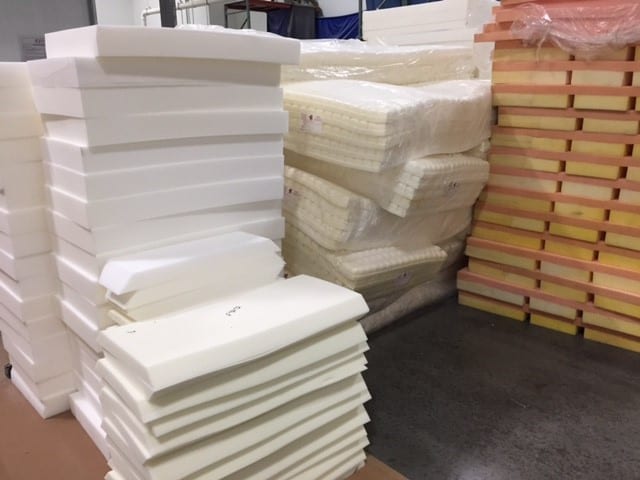 No longer just slabs of undifferentiated foam, today's healthcare support surfaces incorporate different foam densities, cuts and top sculpts to create the best solution for patient safety and comfort.
Look for a record of excellence
No one outsources to get a poor quality product. It's your name on the outside, and your reputation – and future orders – on the line.
While we're not perfect, Alpha Tekniko consistently receives excellent quality ratings from our customers. If a problem is identified, we work collaboratively with clients and persist until issues are resolved.
What's in it for you
Your custom support surface from Alpha Tekniko is engineered to fit the healthcare bed; the patient's needs; the care environment; and the prevailing budget constraints.
By using just-in-time manufacturing principles, we can produce large or small volumes with ease.
As clichéd as it sounds, service is probably the largest part of our product offering, From early meetings where listening and dialogue are most important; to iterative design, testing and rework sessions; to rapid prototyping; to the first shipments of the completed product, Alpha Tekniko looks for ways to say "yes" to whatever our customers need.